COVID-19 Safety Resources
With coronavirus deaths now topping 500,000 in the U.S., what once felt like an acute crisis has lengthened into a chronic stressor.
Weathering the COVID pandemic has required high levels of communication, adaptability, and patience from organizations and individuals alike. Adjusting to rapidly changing circumstances has been a challenge for everyone and has proven impossible for some.
What's the differentiator? Most basically, willingness to learn. We have been presented with a high-stakes opportunity to rethink the fundamentals of how we work, live, and connect with others. Will we find the flexibility to bend with fierce winds of change or will we stay rigid and eventually break?
Read on for a curated selection of Hile Group's favorite articles and resources and connect with us to learn more about how to equip yourself and your business with the skills needed to survive and thrive in the COVID and post-COVID world.
How are you keeping yourself, your family, and your community healthy and safe?
Track your risk of getting COVID-19 down to the county level with 
this interactive map
 from the New York Times.
Wear your mask(s)! Since the discovery of 
coronavirus variants
 which are up to 70% more transmissible, public health experts are urging people to 
upgrade to more protective masks
 by layering a cloth mask on top of a surgical mask for more layers and a better fit.
Politely tell someone
if their hazard awareness (or mask) is slipping. If the standard, "Excuse me, it looks like your mask has slipped. Will you please pull it back up over your nose?" feels a little uncomfortable, try something more playful like: "Isn't it hard to find a mask that stays on your nose?! I feel like I need some superglue to keep mine on."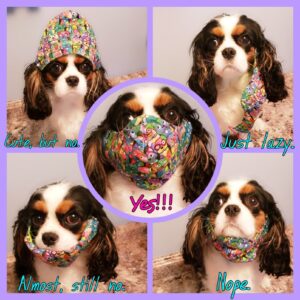 Where are you getting your information?
What can you do to support your local community?
Invest in small businesses. Cheer up a friend or family member with flowers from 
Casey's Garden Shop
, stock up on fresh produce at an outdoor farmer's market like 
Bloomington's
, prep for distanced exercise with gear from your favorite bike shop (we love 
Vitesse
), or join a Zoom yoga class from 
Main St. Yoga.
Volunteer. Places of worship, local political parties, and municipal governments are running wellness check phone banks, delivering meals to healthcare workers and families in need, and more.