COVID-19 Safety Resources
With coronavirus deaths now topping 600,000 in the U.S. and cases once again on the rise due to highly infectious variants and slowing vaccination rates, it's clear COVID is not done with us yet.
In the first year of the pandemic, we observed that willingness to learn helped individuals and organizations adapt. We were all presented with a high-stakes opportunity to rethink the fundamentals of how we work, live, and connect with others, and those who found flexibility to bend with fierce winds of change had a distinct advantage.
Now, as we close in on the two-year mark, we're seeing the importance of finding sustainability and resilience. Acute crises require a sprint while longer periods of upheaval are more like a marathon. There are certainly similarities, but to approach the two in exactly the same way is a recipe for disaster.
Read on for a curated selection of Hile Group's favorite articles and resources and connect with us to learn more about how to equip yourself and your business with the skills needed to survive and thrive in the COVID and post-COVID world.
How are you keeping yourself, your family, and your community healthy and safe?
Get vaccinated! Data shows that the COVID vaccines work to prevent serious symptoms and reduce transmission of most coronavirus variants. And they work–recent coverage of breakthrough cases notwithstanding,
breakthroughs represent less than 0.8% of fully vaccinated people
. Browse FAQs about
all COVID vaccines
from the CDC and text your ZIP code to 438829 or call 1-800-232-0233 to find vaccine locations near you.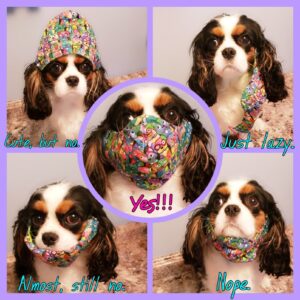 Get tested any time you experience a potential exposure. If you're unsure of testing locations in your area, check out the U.S. Dept. of Health and Human Services' 
COVID test locator
.
Our daily screen time has increased substantially in COVID work environments. Follow
these helpful hints
for easing eyestrain on days full of Skype, Zoom, Teams, etc.
Where are you getting your information?
What can you do to support your local community?
Invest in small businesses. Cheer up a friend or family member with flowers from 
Casey's Garden Shop
, stock up on fresh produce at an outdoor farmer's market like 
Bloomington's
, prep for distanced exercise with gear from your favorite bike shop (we love 
Vitesse
), or join a Zoom yoga class from 
Main St. Yoga.
Volunteer. Places of worship, local political parties, and municipal governments are running wellness check phone banks, delivering meals to healthcare workers and families in need, and more.